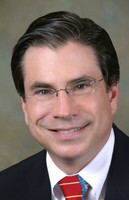 Michael Krychman, M.D.
Dr. Krychman is Executive Director, President, and CEO of the Southern California Center for Sexual Health and Survivorship Medicine and Associate Clinical Professor at the University of California, Irvine, Department of Obstetrics and Gynecology. He is a Member of the International Society for the Study of Women's Sexual Health (ISSWSH), The International Society for Sexual Medicine (ISSM) and a Certified Sexual Counselor by the American Association of Sexuality Educators, Counselors and Therapists (AASECT). He served as a member of the Standards Committee for the International Society for Sexual Medicine during their 2016 International Consensus Meeting.
Dr. Krychman is an internationally recognized expert and author of numerous books addressing sexual health conditions, therapies, and treatments. He also is a primary and contributing author of many scientific clinical papers, manuscripts and presentations. Frequently asked to share his knowledge on sexual health issues, Dr. Krychman has been quoted in The Wall Street Journal, The New York Times and other media and press.
He has been a visiting professor at Oxford University in the United Kingdom and has served in a consulting or advisory board role for many women's health companies including SHIONOGI, Boehringer Ingelheim, Pfizer Women's Healthcare, and Viveve Medical, Inc.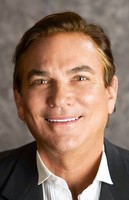 W. Grant Stevens, M.D.
Dr. Stevens is board certified by the American Board of Plastic Surgery and is a clinical professor of plastic surgery at the University of Southern California, chairman of the USC-Marina Aesthetic Surgery Fellowship and director of the USC Division of Aesthetic Surgery. He is a fellow of the American College of Surgeons and the International College of Surgeons. He was appointed by the governor to the Medical Board of California medical quality review board and recently served as co-national secretary and third vice president of the International Society of Aesthetic Plastic Surgery. Dr. Stevens also serves on the editorial board for the Aesthetic Surgery Journal. He served as president of the American Society for Aesthetic Plastic Surgery in 2018. Dr. Stevens earned his medical degree from Washington University School of Medicine in St. Louis, Missouri, and completed his general surgery training at Harbor-UCLA Medical Center.
Dr. Stevens also received additional training in plastic and reconstructive surgery through a competitive fellowship at Washington University-Barnes Hospital. He is the past chairman of the California Medical Association Advisory Panel on Plastic Surgery and received the Special Congressional Certificate of Recognition and the Distinguished Service Citation from the Medical Board of California.
Dr. Stevens has presented at more than 100 meetings and delivered over 300 invited talks both nationally and internationally. Additionally, he has authored more than 70 articles and chapters on aesthetic plastic surgery.