Scott Durbin
Chief Executive Officer and Director
Scott joined Viveve in early 2013 and became Chief Executive Officer and Director in May 2018. He previously served as the company's Chief Financial Officer and has been instrumental in the company's growth. He is committed to leading the company and the clinical and commercial development of its innovative CMRF technology to solidify its position as a global leader in women's intimate health. Scott's 25 year career in the life sciences industry covers corporate finance, strategy, clinical, and operational experience. Prior to joining Viveve, he was Chief Financial Officer of Aastrom Biosciences, a publicly traded, cardiovascular cell therapy company. Before Aastrom, he spent six years as Chief Operating and Financial Officer for Prescient Medical,Inc. (PMI), a privately held company that developed diagnostic imaging catheters and coronary stents designed to reduce deaths from heart attacks. Prior to PMI, he spent several years as a financial consultant for two publicly traded biotech companies, Scios, Inc. – a Johnson & Johnson company and Alteon, Inc. He began his career in corporate finance as an investment banker in the healthcare and M&A groups at Lehman Brothers Inc., where he focused on mergers and acquisitions and financings for the life science industry. At Lehman, he successfully executed over $5 billion in transactions for medical device and biotech companies. He began his career as a Director of Neurophysiology for Biotronic, Inc.
Scott received a B.S. from the University of Michigan and an M.P.H. in Health Management with Honors from the Yale University School of Medicine and School of Management.
Suzon Lommel
Senior Vice President of Regulatory and Quality Affairs
Suzon Lommel has more than 30 years of experience in the medical device industry developing regulatory and quality systems. She currently serves as the Senior Vice President of Regulatory and Quality Affairs at Viveve. Prior to joining Viveve, she was Global Vice President of Regulatory and Quality Affairs at Ulthera, Inc. which was acquired by Merz Aesthetics in July, 2014. Additional prior experience includes executive and senior management roles at Breathe Technologies, Inc., Foxhollow Technologies, Inc., Advanced Stent Technology, and Boston Scientific. Suzon has extensive experience with the U.S. Food and Drug Administration and international regulatory agencies. She has authored numerous 510k, IDE, PMA, and international submissions. Ms. Lommel holds a degree in Physics from Moorpark College.
Jim Robbins
Vice President of Finance and Administration
Principal Accounting and Financial Officer
Jim joined Viveve as Vice President of Finance in July 2014 and was promoted to Vice President of Finance and Administration in May 2017. In May 2018, Jim assumed expanded responsibilities and was appointed as the Company's Principal Accounting Officer, and in November 2018, Jim became the Principal Accounting and Financial Officer. He has over twenty-five years of accounting and finance experience in both industry and public accounting. Prior to joining Viveve, Jim provided accounting, finance and business consulting services for various biotech companies. From 2010 to 2012 he served as Vice President of Finance and Administration for Auxogyn, Inc., a privately held medical technology company focused on advancing women's reproductive health by translating scientific discoveries in early embryo development into clinical solutions that improve patient outcomes in vitro fertilization (IVF) procedures. He served as Director of Finance and Vice President of Finance 2004 to 2010 for Micrus Endovascular, Inc., a company which develops, manufactures and markets both implantable and disposable medical devices used in the treatment of cerebral vascular diseases. Prior to Micrus Endovascular, Jim served at Genitope Corporation as Corporate Controller, a biotechnology company focused on the research and development of novel immunotherapies for the treatment of cancer. From 1995 to 2001, he served in management positions for high technology companies including Extricity, Inc., InVision Technologies, Inc., and Truevision, Inc. Jim was in the audit practice of Price Waterhouse, LLP from 1987 to 1995.
He received his Bachelor of Business Administration with a concentration in accounting from the University of Texas at Austin and is a Certified Public Accountant.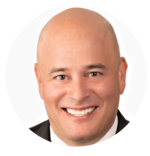 Sean Shapiro
Vice President of U.S. Sales
Sean joined Viveve as Vice President of U.S. Sales in September, 2016 and brings extensive experience in medical device and aesthetic industry sales, commercial team organization, development, and management. Most recently, Sean served as Director of Sales, Merz North America, Aesthetic Device Division where he was responsible for capital and consumable sales of $100M annually directing a team of 50 regional and direct sales professionals. He led the commercial launch of the Cellfina™ System that in 12 months became the market leader generating over $15M in sales. A Regional Sales Director at Ulthera, Inc., Sean managed a team selling new ultrasound tissue lifting technology and capital equipment to physicians in the aesthetic marketplace earning top sales awards personally and with the team he led. At Zeltiq, Inc. he served as an Area Sales Manager and launched CoolSculpting®, again earning sales revenue and management awards. Prior to this, Sean had five years as a successful Area Sales Manager at Lumenis, Inc.
A known and respected sales leader in the aesthetic marketplace, Sean has consistently received annual awards and recognition for top sales dollar volume, region and territory revenue, new technology and product launches in addition to sales management and business development accomplishments.
Sean earned his Bachelor of Science in Communications from the University of Arizona.
Jeff Sinclair
Vice President of International Sales
Jeff Sinclair, Vice President of International Sales, joined Viveve in April 2015 with over 20 years of international distributor management and direct operational experience for medical device and aesthetic companies, with a focus in Asia. His demonstrated success in building and managing diverse international teams in sales, business development, marketing, and training earned him promotions from Managing Director of Asia in 2015 to Vice President of Asia Pacific in 2017. Jeff's skill in establishing Viveve's innovative CMRF technology platform in the women's intimate health industry and increasing practitioner device utilization in significant regional and global markets advanced him to his current leadership position with responsibility for all Viveve global markets and sales outside of North America. Before joining Viveve, Jeff built successful business platforms holding management positions with aesthetic device companies including Lumenis, Laserscope, Obagi, and Restoration Robotics.
A native Bay Area Californian, Jeff has primarily resided in Seoul, Korea over the last 25 years. After earning a Bachelor of Arts degree from the University of California at Davis, he served in the United States Marine Corps for six years. In addition to English, Jeff's languages include Korean, Japanese, Chinese, and Spanish.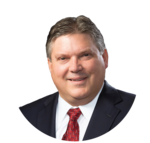 Marty Kerber
Vice President of Operations
Marty joined Viveve, Inc. in January of 2018 as the new Vice President of Operations, bringing a wealth of experience from the medical device field. As a General Manager, Chief Operating Officer and Senior Vice President at multiple device companies, his comprehensive expertise spans engineering, manufacturing operations, managing contract manufacturers, product development, plant engineering, process development, new product launches, Lean/Six Sigma processes, supply chain and customer service.
As COO, Chief Engineer and later the Vice President Corporate Engineering at inSleep Health, Marty created the manufacturing organization and drove the commercialization of the innovative sleep disorder breathing product. In his capacity as the General Manager of MME Group, Inc., he took the organization from tool making to a contract manufacturing company that created highly regulated customer products for Fortune 500 medical companies. As Vice President of Engineering at Covidien, Ltd. he realigned the organization in preparation for separation from Tyco (TYC) and created the Advanced Manufacturing Engineering function in support of an increase of $50 million in NPI spending. He holds seven patents and three certifications.
Marty received his B.S. degree in Engineering Mechanics from the U.S. Air Force Academy, an M.S. degree in Materials Engineering from the University of Alabama, and a MBA in Production and Operations Management from the University of Colorado.
He grew up on a small family farm with 10 siblings and considers himself a small-town boy at heart who chased his dreams to make the world a better place.
Lori McMillan
Vice President of Human Resources
Lori has over 20 years of leadership experience in human resources and strategic talent management in healthcare and technology industries. Prior to joining Viveve in May 2017, she was Vice President of Talent Management and Chief Administrative Officer at The Breakaway Group, a Colorado-based business that develops simulation education of HIT applications for over 1 million healthcare provider end users. Lori has held senior leadership positions demonstrating success in creating and implementing effective human capital and operational strategies in support of organizations' mission, values and goals. She served as a human resources executive at the Association of periOperative Registered Nurses (AORN) and Evolving Systems, Inc., a software company which tripled in size prior to their IPO. Early in her career, Lori held management and sales executive positions in the cosmetics and fragrance industries with Estee Lauder and Riviera Concepts. She received her Bachelor of Arts degree in Sociology at Colorado State University and completed HR executive and business education programs at Stanford University and Vassar College.